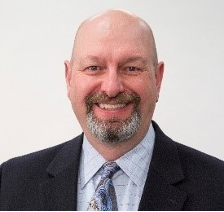 Norris Cylinder Company, a Longview, Texas, manufacturer of quality high-pressure steel and acetylene cylinders, has named Bill Kingsley Regional Sales Manager – Midwest Region.
Before joining the company, Kingsley spent more than 30 years in the welding supply and industrial gas industry working with The Harris Products Group, a Lincoln Electric Co., Cyl-Tec, Inc. and ESAB/GCE Valves. He brings a vast wealth of industry knowledge to Norris Cylinder and their customers. His extensive background in gas containment, gas apparatus, gas distribution, and heating, brazing and soldering applications will continue to best serve our customers.
Michael Rollins, Global Vice President of Sales and Marketing of Norris Cylinder, said, "We are fortunate to have Bill on board with Norris Cylinder. He brings with him a solid track record of sales success and industry expertise, along with a profound sense of customer centricity – the perfect complement to the Norris team."
Says Mr. Kingsley, "I look forward to continually bringing you the very best products, value and service. I appreciate your trust, your business and your ongoing support."
As Regional Manager, Mr. Kingsley will cover the Midwest and Plains states, Arizona, California, and Hawaii. He resides in Walworth, Wisconsin.