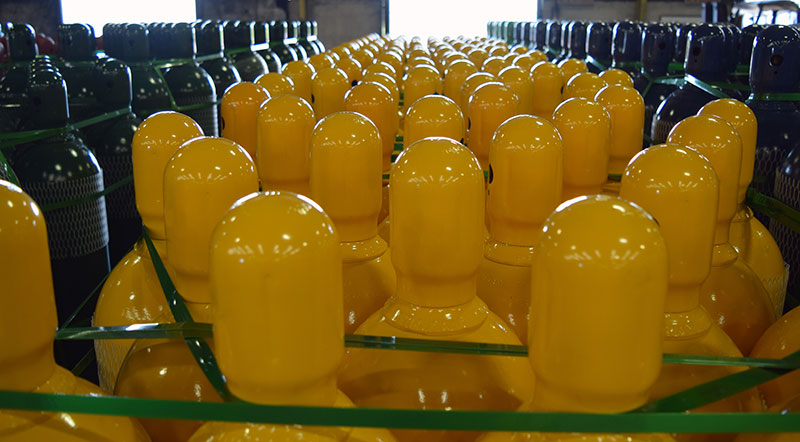 With over 40 years of experience, our quality high pressure, seamless cylinders are used in over 80 countries.
Norris Cylinder offers high pressure cylinders that range from 158 to 414 Bar and are available in multiple sizes, from 30L to 80L. We have developed a line of light weight high pressure cylinders utilizing a modified Cr-Mo steel with a tensile strength up to 1273 MPa. Our light weight family of ISO cylinders offer an increased gas content to weight ratio over previous generation Cr-Mo cylinders. Norris Cylinder manufactures to either ISO 9809-1 or 9809-2 specifications. Several of our ISO 9809-1 cylinders can be dual marked with DOT3AA and UN ISO (with the TPED Pi mark) allowing use in many countries across the globe. Our UN approval is endorsed by the US Department of Transportation and our cylinder designs are also TPED approved allowing for the Pi mark at your request.
We are committed to meeting and exceeding all applicable requirements from customers, as well as, strict attention to detail and workmanship. Today, our ISO cylinders are supplied to customers on every continent, meeting and exceeding the global industrial gas community's expectations.
For other available sizes or customization, please contact your Norris Cylinder Sales Representative or Customer Service for more information.